Wonder why we request for bank statments or employment letter from you? Is it really necessary?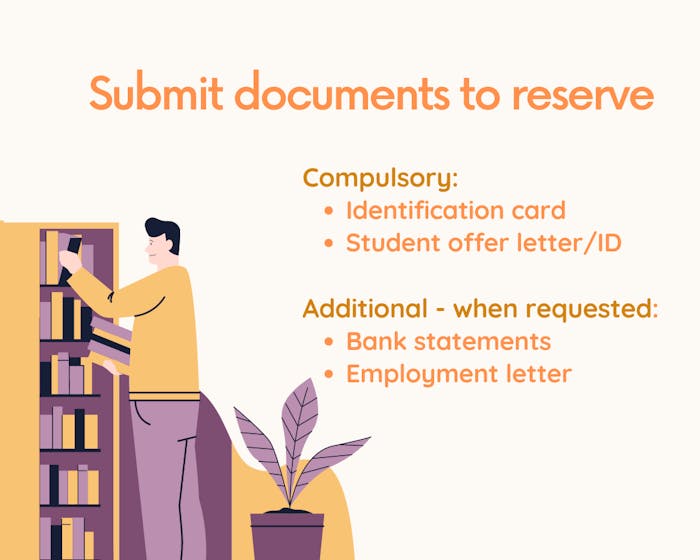 What do we ask for?
99% of the time, we will only require the following documents when you reserve a home:
If you are a local, that means your NRIC your university offer letter/student ID where applicable.
If you are a foreigner, that means your passport, visa, employment letter/salary slip or your university offer letter/student ID where applicable.
In some situations, you may be required to submit additional documents such as your bank statement.
Why do we ask for more documents?
We collect these documents to verify your identity and to conduct a check on your credit health.
When we do a credit check, we may find that your CTOS score is low.
When your CTOS score is low, there is a higher chance that the landlord might reject you.
Hence, we want to help you provide additional proof that can strengthen your profile, so that the landlord will approve your reservation faster.
When do we ask for it?
These documents will be requested from you when you want to reserve a home.
My documents are personal, will you protect my privacy?
Yes, only Instahome will have access to these documents and we will not share it with anyone else, in accordance to our Privacy Policy.
Don't worry too much the next time if Instahome asks for your bank statement/additional documents! We only ask for these to help you rent a home faster, and we will respect and protect your privacy.

We hope this simple blog post helped to answer your questions.
If you have any more queries, do check the links below or talk to us here.