Hey landlords! Do you find yourself constantly checking if your tenants pay you on time? Want a hassle-free solution and take it off your mind?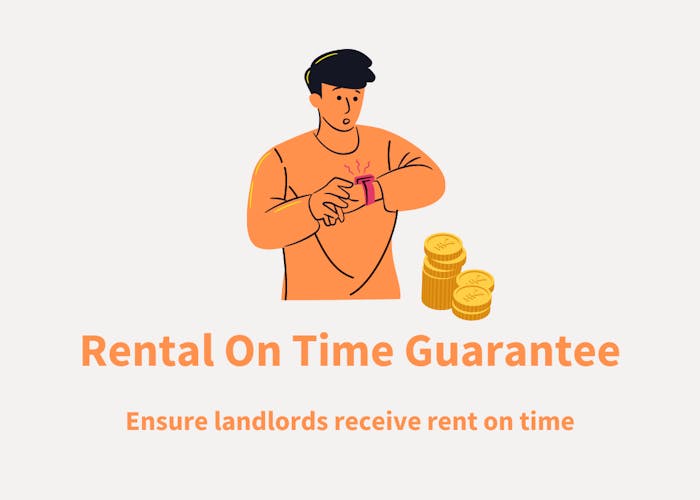 What is Rental On Time Guarantee?
Instahome will make sure our payment gateway is set up so that you will receive your rent on the same day every month. You do not have to worry about chasing and following up with the tenant to pay his rent.
Why does Instahome do this?
These guarantees are designed to give you a peace of mind from tenant's late rental payment or tenant default. We want to find you good quality tenants. Therefore, we check and vet every single one of our tenants before accepting and recommending them to you. We put the tenants through an extensive credit scoring process, checking their CTOS reports, CCRIS reports and even psychometric data based on how they interact with our platform.
Since launch, we have rejected 20% of all tenants that have asked to rent a property with us because their profile does not match the standard we believe you deserve.
How much does this service cost?
The cost to enjoy this service together with the Rental Default Guarantee is 5% of your monthly rent. This fee will be deducted from the tenant's monthly rent before you receive the rent. No extra effort required on your end!

Learn more now.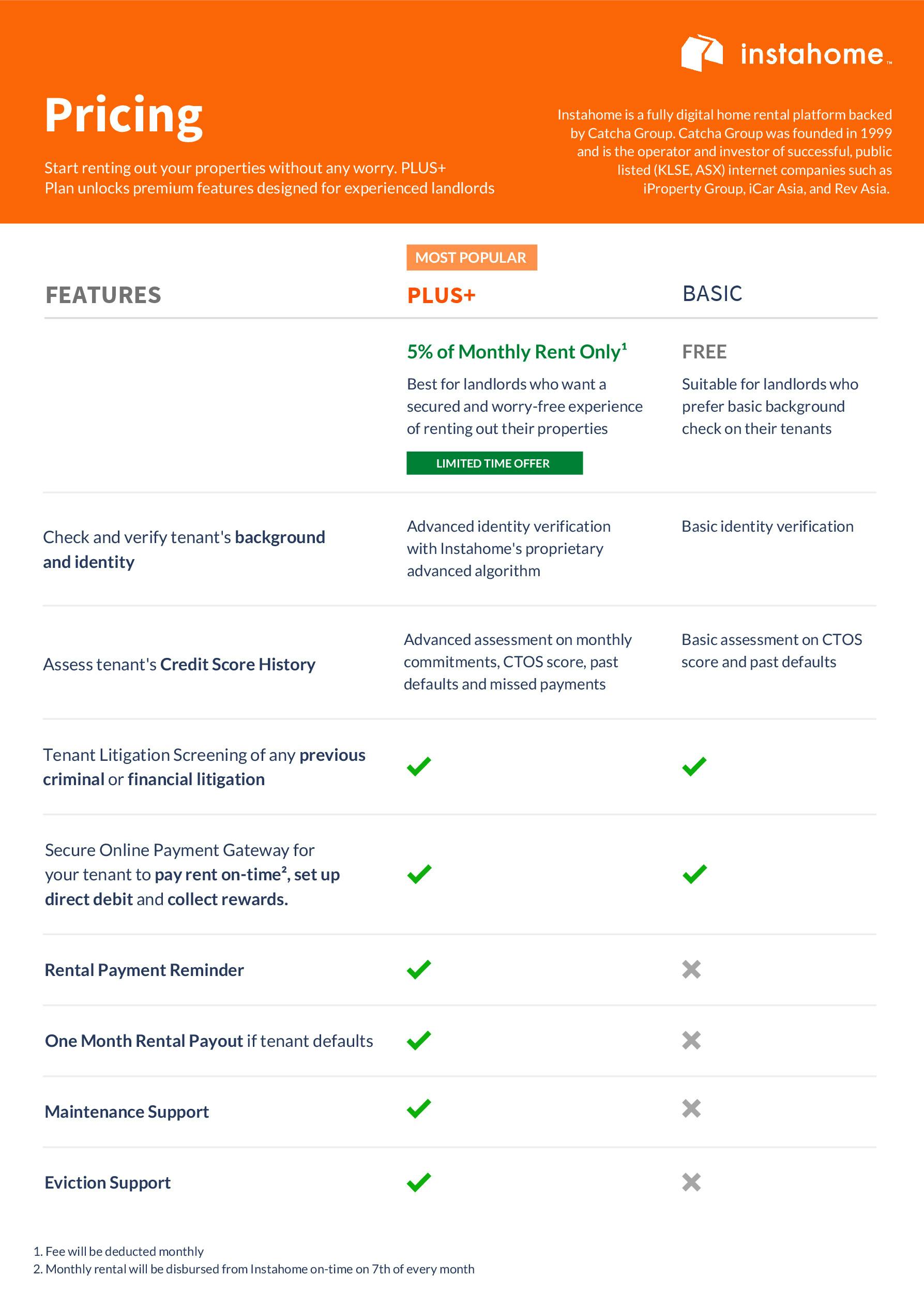 If you have any more queries, do check the links below or talk to us here.
We hope this simple blog post helped to answer your questions.
Rental Default Guarantee? (RDG)
Rental Default Guarantee (RDG) vs Rental On Time Guarantee (ROTG)