Staying With Roommates During COVID-19? These Tips Might Help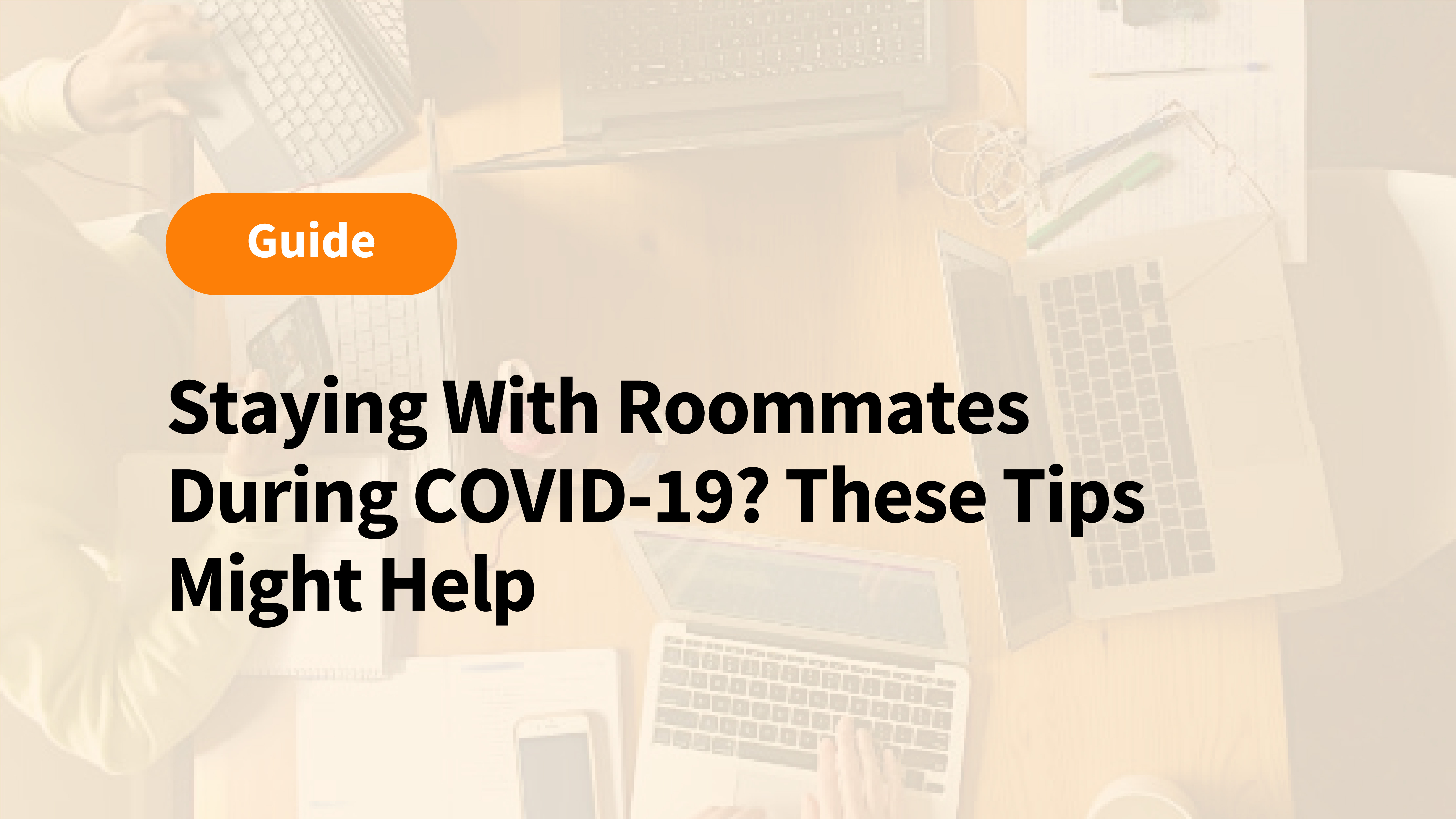 COVID-19 has been tough on everyone and this is especially the case if you're staying with housemates. With tough conversations around mask-wearing in the home, visitor restrictions or even social distancing, you're being pushed in ways you did not prepare for.
So how can you stay healthy and safe while also navigating roommate relationships in 2021? We provide 5 tips every co-living home can use to get through the rest of the pandemic.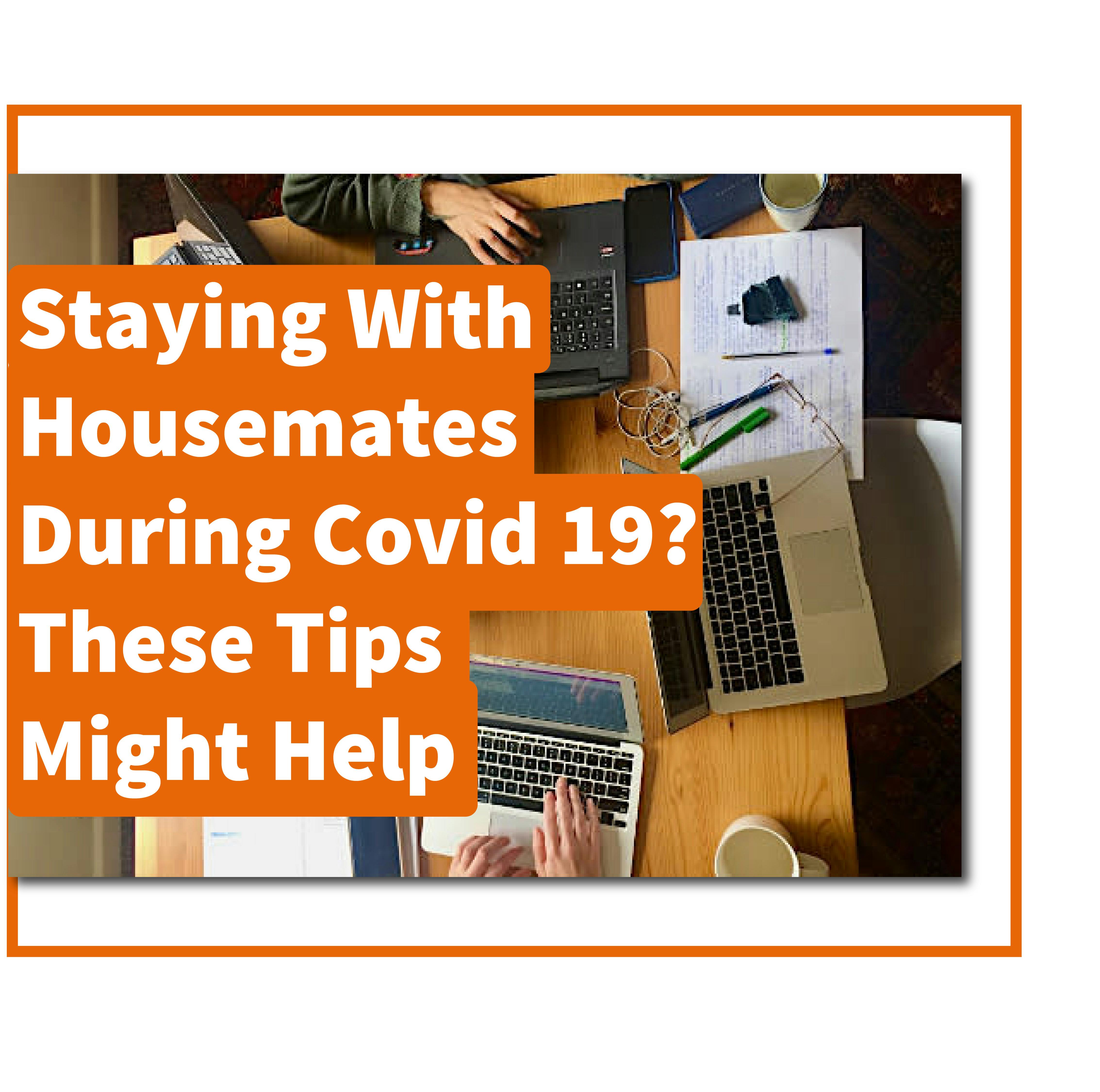 Communication is Key
-Visitor and guest limitations, especially significant others
-Acceptable "pod" sizes and who is in your "pod"
-Quiet hours for remote work if working from home
-Travel protocol if working at the office
Distancing at Home
-Avoid sharing food and beverages
-Use your own bath and hand towels
-Wash laundry separately from your roommates
-Never let a roommate use your mask (if cotton mask, wash weekly)
-Keep sanitizing wipes on hand to disinfect doorknobs and countertops
Round Up Home Activities 
It can get lonely staying indoors and not socializing outside. We recommend taking this opportunity to arrange indoor activities. Instead of consuming media you could try at home workouts, or creative endeavors like writing and painting. If you've been in quarantine for some time, trying something new might strike your fancy. Some ideas include starting a business selling things online, picking up a new instrument or trying a new sport.
There are so many fun activities you can do with roommates. Either way, limiting your media consumption and pursuing new hobbies will likely benefit all parties.
Resolving Conflict If a Roommate Contracts COVID-19
1.     Assign the sick person their own bedroom and bathroom. Limit contact with them as much as possible, but if you absolutely need to enter their room stay fully masked and 6 feet away.
2.     Ventilate shared spaces. Open windows throughout the house to increase air circulation. This helps to remove respiratory droplets from the air in your home.
3.     Eat in separate rooms. The roommate who is sick should always eat in their bedroom. Think about getting a grocery delivery service so no one in the house has to leave during the 2-week quarantine period.
4.     Wash your hands. Make sure you wash your hands often. Hand washing needs to last for at least 20 seconds and should be done with soap and water.
5.     Clean frequently. If your roommate feels up to it, they should clean their own space. If anyone in the house has to share a bathroom with them, the infected person should disinfect after every use. If that isn't possible, you need to wait as long as possible after they've used the bathroom before going in to clean and use.
6.     Quarantine. All roommates will need to quarantine and stay home for at least 14 days since their last contact with the sick person, or 14 days after the sick roommate meets the criteria to end home isolation.
7.     Track your health. Remember it is very important for all roommates to stay home if someone in their house gets COVID-19. You don't have to be symptomatic to be contagious. Make sure you monitor your symptoms and if you or one of your roommates has trouble breathing, seek immediate medical attention.
You might also be interested with MCO 3.0 Interstate Travel