Should Millennials Consider Renting over Buying? 
Are you still being bombarded with the traditional thought that owning a home is the ultimate achievement? Are you still in an ongoing debate dictating that buying or renting is better with no definite answer just like debating whether chicken or egg came first?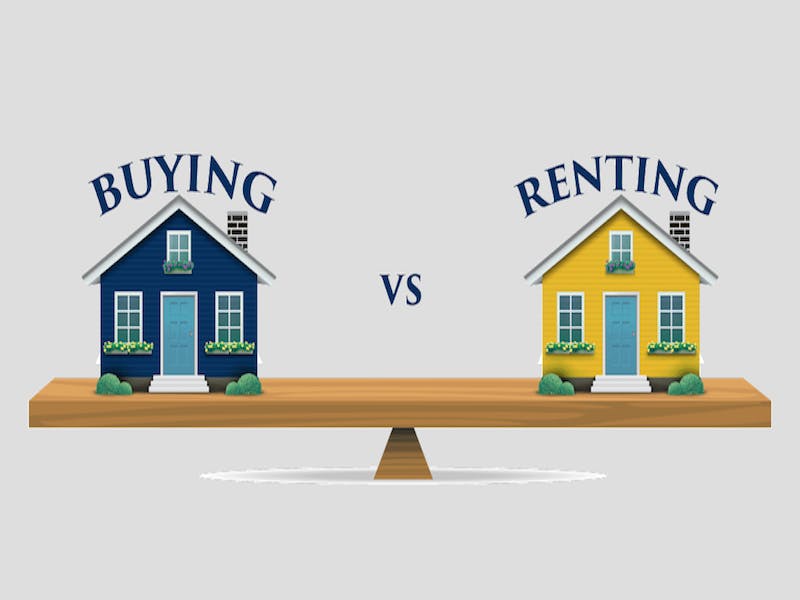 Being a millennial and coming across tens and hundreds of your friends celebrating their successful life milestones on their social media profile might give you that pressure to conform to them. Most of these milestones include getting married, starting up their own business or even owning a home. Of course, these are things to be celebrated in life, but should you rush into it just merely society expectations?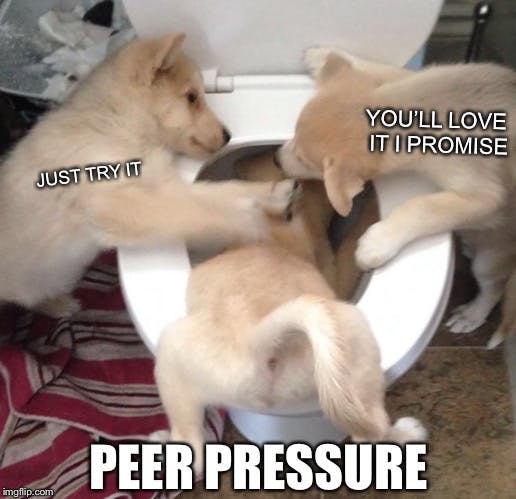 The Asian need for a home - is it still a good idea?
A Malaysian survey "Beyond the Bricks" by HSBC, revealed that 94% of millennials plan to own a home in the next 5 years. However, only 35% of millennials were able to own their residential property, while nearly 29% were assisted by their parents for their first home.
Why is it that so many Malaysians want to own a house?
As a Malaysian, we are no stranger to the age old wisdom of buying property. Your mom, dad and uncle have been saying the same thing - property is safe, property prices will always go up, you need a stable home for a family.
This holds true for most Asian countries. Malaysia has a 77% home ownership rate, whereas our neighbors Singapore has a 91% home ownership rate and Indonesia is 84%.
What about the Western countries? The UK is at 63%, USA at 65% while Switzerland is at 43%. This is mainly due to the abundance of land and affordable property prices . Property prices do not inflate as quickly as Asian countries, and as a result, renting and buying a home makes less of a difference to these countries.
Family wisdom comes differently depending on where you're from.
But why is it so difficult to do such a basic thing now?
Here's a simple way to look at it:
1. Malaysian house prices have increased 83.3% in the past 10 years.
Based on JPPH's data, the median Malaysian house price has increased from RM158k to RM290k in 2010-2019 alone.
2. Malaysian income levels have increased 45.9% in the past 10 years.
Based on DOSM's data, the median Malaysian income has increased from RM4k to RM5.9k in 2009-2019.
This is where your mom, dad and uncle are coming from because they basically doubled their money in the properties they bought, just in the past 10 years. Unfortunately, due to our slower increase in income, this means that property today is 50% more unaffordable to us. 
To give you a sense of perspective:
1. World Bank defines housing prices as "affordable" if the average household can fully pay it off with 3 years of annual income. If the average household is able to allocate 30% of their household income to house payments, it will take them 10 years to fully pay off a house, without taking into account bank interest.
2. Housing prices are deemed as "unaffordable" if it takes 4-5 years of annual income, or 15-20 years to fully pay off a house.
3. Lastly, housing prices are deemed as "severely unaffordable" if it takes more than 5 years of annual income, or more than 20 years to fully pay off a house. With interest, this can take longer than 30 years.
Most of Malaysian properties are deemed as "unaffordable" whereas certain states like Kuala Lumpur, Penang and Sabah are ranked as "severely unaffordable".

Not such a good idea now
With covid-19, the sluggish housing market might not pick up any time soon, and the future of the property industry seems unclear at the moment. Your decision should depend on your personal and financial situation along with the current market trend and economic situation. 
How to decide between renting or buying - the 3 big questions
You should ask yourself these 3 questions when deciding:
1. Can you afford a home in this area?
To get a sense of how affordable housing prices are at the area you like, you will need at least 10-20% of the house price saved up and be able to allocate 30% of your monthly income to the monthly bank repayments. If you are unable to meet these requirements, renting is a more financially feasible option.
An example:
To buy a normal home in KL/Selangor today (worth RM435k)
You can expect RM95k in upfront costs and RM2k in monthly repayments for the next 30 years. You will need to have RM95k saved up already and a monthly income of RM5-6k for this monthly repayments to be affordable.
To rent a normal home in KL/Selangor today (worth RM435k)
Based on a rental yield of 3%, you can expect RM2.5k in deposit payment and RM1k in monthly rental.
You will need to have RM2.5k saved up already and a monthly income of RM3-4k for this monthly rental to be affordable.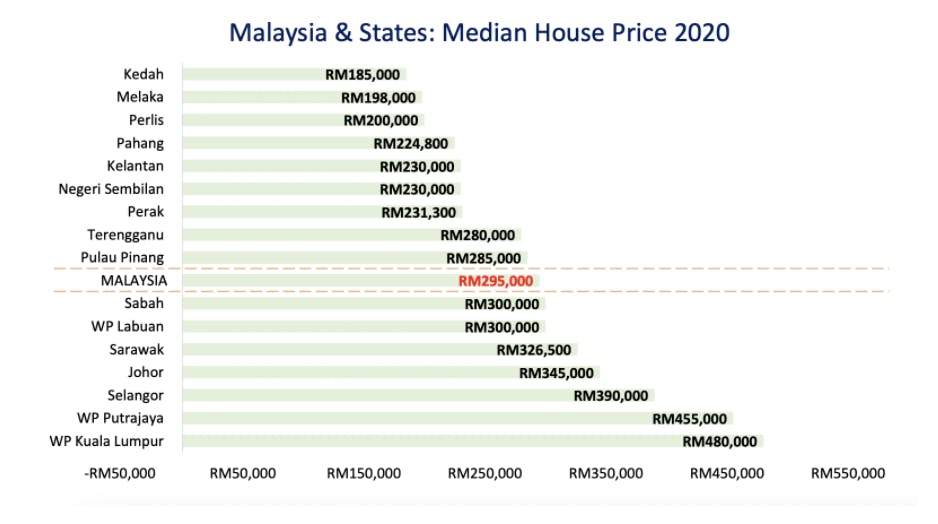 According to the National Property Information Centre (NAPIC), the 2020 median house price in KL and Selangor is RM435,000. You can imagine this as a 2 bedroom apartment.
Cost Of Owning A Home:
Price Of Property: RM435,000
Down Payment: 10%, RM43,500
Legal Fees & Stamp Duty: 5%, RM21,750
Furnishing Cost: RM30,000 average 
Interest Rate: 4.25% (current interest rate vary between 3-4% due to covid)
Loan Tenure: 30 Years
Mortgage Repayment: RM1,926 monthly (estimate your own monthly repayment via home loan calculator)
Maintenance Cost:  assume RM200 monthly
2. Will you be happy?
Not everything has a price to it. Meeting your emotional needs is also a key consideration when buying or renting a property.

If you prefer to decorate and stay in a place for more than 5 years, then buying is more suited for you. However, staying in a place that you cannot afford will also cause you financial stress, lowering your overall happiness.
Those that prefer the flexibility to stay at different areas and different homes are more suited for renting, and not be tied down by monthly commitments and paperwork.
Buying a property
Sense of ownership and stability
You would have peace of mind that your monthly repayment will not go up every year unlike annual rent which might increase. Homeownership also prevents you from being forced to move if your tenancy agreement is not renewed. 
Freedom to decorate and be happier
Based on HSBC's "Beyond the Bricks" survey, 36% of people report that being able to renovate or modernize their living space makes them happier. 
Renting a property
Renters are free to move without additional burden. You'd just have to inform your landlord and you can leave after the notice period stated in your tenancy agreement. 
This makes renting easier for you to adjust your living environment according to your needs, such as duration, size (upsizing or downsizing depending on your affordability), location (looking for a roof based on your workplace), and taste (able to enjoy more premium apartments by renting them at affordable rent rates instead of buying them).
For homeowners, this is harder as you need time to sell or rent out your place and might be faced with low liquidity and low returns due to depreciation of the property.
3. Will you make money out of this?
No one likes to watch their hard-earned money go to waste. The first thing you should consider is whether your property value will go up (appreciate) or go down (depreciate) in the next 30 years. Next would be the difference between how much you pay the bank (mortgage payment) vs how much you earn from rental (rental yield).
We will cover this in more detail in a different blog post, but assuming the capital appreciation and rental payment both go up at 2% each year, any property with < 3% rental yield will most likely cost you more in the long run. In this case, it's better to be a renter than a buyer.
Why? 
This is because the renter is able to save up 10-20% of upfront costs (down payment+furnishing cost) and also 1-2% in monthly costs compared to the owner. Being able to invest these savings at a 5% return every year actually results in the renter making more money than the owner, without the need of being committed to the property.
If you are interested in this, check out this Buy vs Rent Calculator by EdgeProp.
Conclusion
There are many different factors that you should consider before owning or renting a home. Aside from material wealth, emotional wealth is equally as important to our generation.
Millennials these days don't only consider "ownership' as a big deal where they might have different ideas on their future goals. Stop with the misconception that a home is not always "a good investment' whereby renting is not always "throwing money away". As buying a home is just actually renting AND investing.
Not sure on how to rent a home? Engage with Instahome, you'll provide a seamless home rental experience for you. Contact our Instabuddy now for more info. Check out this article if you'd like to know more on how to view & book homes online.