Rental Horror Series: "April Short Story Collection"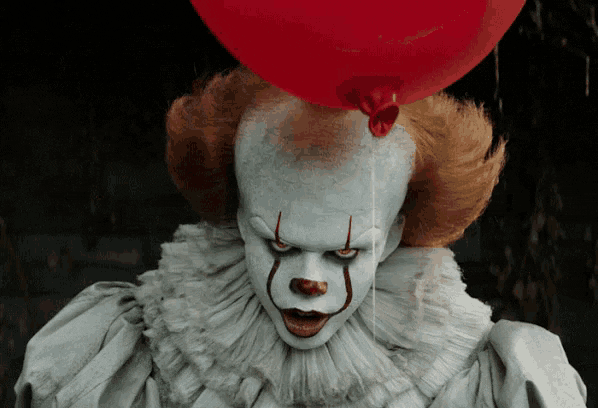 Today, we bring you April's collection of horror stories from our tenants...so you know what rental monsters to look out for next time!
1. Drowning in unfair charges
Sunny, flood survivor, 25 years old
I'm tired of losing my deposit money all the time. I need to voice out regarding this to let more people know the right as a tenant! Back when I was a student, I had some unpleasant renting experiences, especially with irresponsible and dishonest landlords. Fine words dress ill deeds is the most suitable way of addressing them. Whenever I was going to move out, the landlords used many unreasonable excuses to deduct my deposit. The ways they deceive you are endless…
There was one Empire City landlord that unfairly deducted my deposit on normal wear and tear.
"When I moved in, I realised that the marble kitchen sink was held up by fragile and cheap fibre wood. "
I raised this concern to the landlord that the heavy kitchen sink could collapse, but the landlord reassured me that this is developer furniture and to not worry about it. 
Over the next two years, I noticed that the fibrewood was bending bit by bit and I would send pictures to the landlord to alert them. The landlord again reassured me that they wouldn't hold the damages on me and to not worry. 
"At the end of my two year rental, a month before I decided to move out, the fibrewood broke and the kitchen sink collapsed. This burst the kitchen sink pipe and the kitchen was flooded!"
The water was cut off and I had to call my landlord to get someone to fix it. To my surprise, my landlord suddenly changed face and demanded I pay RM800 from my security deposit. We spent the next month arguing over whose fault it is until I eventually gave up.
"In the end, my total deposit deducted for this and other wear and tear amounted to more than RM2000!"
2. The Shining tenant
Brandon, psycho survivor, 30 years old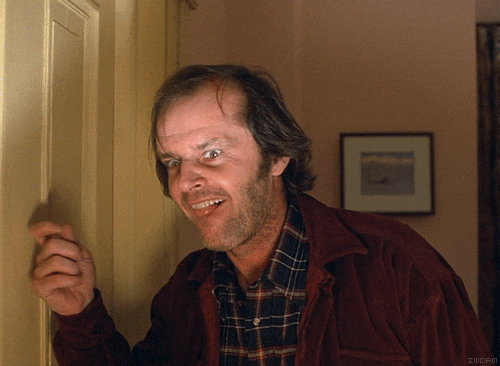 To earn extra money, I decided to rent out a room of my unit. Finding a good tenant to live in my unit was difficult as I had to consider several criteria such as their financial background, payment ability and of course living habits.
"To my luck, I managed to find a male tenant, The Shining (named after the movie) that was introduced by a trusted friend. "
We signed the tenancy agreement immediately as I believed my friend and didn't do any research on the tenant. 
"At the beginning, The Shining was friendly and we had no problem talking to each other. But this all changed three months later. He started acting weird. "
He would stand in front of the air-cond meter in the living room and stare at it from time to time. At the end of month, he took out a calculator to calculate the electricity bill and argued with me that the air-cond bill was too expensive! He didn't trust me and instead accused me of adjusting the electricity rates secretly. I did not do this, but I gave in to him first due to his emotional instability... 
In the coming days, The Shining's father suddenly called me to complain again that the electricity bill was expensive and he was not paying for it. I knew that this came from The Shining, and that he asked his father to do this. I explained hard and finally persuaded his father to pay. 
We rarely talked to each other after that. To my horror, his living and even hygiene habits got worse!
"He started smoking indoors, leaving dirty dishes in the sink and leaving rubbish everywhere. "
These bad habits seriously affected my daily routine. I raised this serious issue and told him to keep the environment clean. 
One week later, nothing had changed. I was fed up and decided to visit his room to talk to him again. Before entering his room door, I noticed a foul smell coming from his room and was shocked when I entered his room! The room was messy and there were many smelly lunch boxes splattered all over the table. I slammed the door quickly and waited for him to come back. After he came back, I told him to move out immediately. I would rather bear his rent than live with this improper tenant again! 
3. The Pinocchio
Jack, noob renter, 20 years old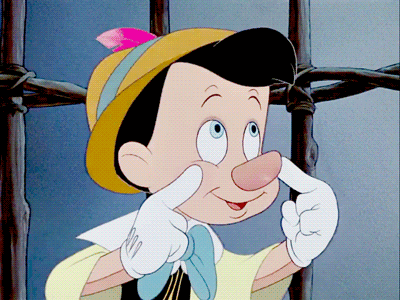 One month ago, I found my dream home on the internet. I then contacted the advertising agent and asked for the property's details. 
"Everything from viewing the unit to signing the contract went well with the agent, he was very helpful and friendly. "
At the end of my first month, I was shocked to receive an electricity bill of RM 300!I immediately contacted my agent to ask him about this. To my surprise, his attitude completely changed compared to before. He mentioned that the unit  was under a different title type and didn't explain further. 
After some Google research, I found out that my home was under commercial title instead of residential title! It was my first time hearing about different title types, as I was a first time renter. It was also painful to learn that electricity tariffs across the board for commercial properties are higher than residential rates and that it costs 2.5 times more... 
"I felt cheated by the previously friendly agent. He conveniently didn't mention anything about the different electricity rates when we signed the tenancy agreement. "
As I didn't have enough money to cover the higher bills, I asked to move out of the home. The agent then harshly reminded me that this wasn't a valid termination reason and that I would forfeit all my deposit if I moved out! I had no choice but to stay until the end of my tenancy and save electricity to reduce my electricity bill. There were so many hot days where I couldn't afford to turn on the air conditioner.. 
As a first time renter, this was an eye opening and painful experience. Here's my rare rental experience with a dishonest agent and advise all to be aware of the type of property titles when renting! 
---------------------------------------------------------------------------------------------------
The short stories above are from our real-life renters! Their names have been changed to protect their identities as well as the feelings of the rental monsters.
We love talking to our users! If you have any interesting or horrifying rental experiences, we would love to hear from you at jason@instahome.com or on any of our social media accounts!
Story # 1 - To prevent drowning, learn how to swim
What is wear and tear?
The expected damage or deterioration of something that is caused by ordinary use. The longer the tenant occupies the unit, the greater the expected wear and tear. As this is not the tenant's fault, the landlord is responsible for bearing this cost.
What is damage? 
It does not happen naturally. It can also affect the value, usefulness or normal function of the property. This damage is usually caused intentionally or due to the tenant's negligence, and the tenant is liable to pay for the damages via their security deposit.
Examples of wear and tear:
Loose tap/door handle
Peeling or faded paint
Faded or stained carpet 
Off track sliding doors 




Examples of damage:
Damaged doorknob
Hole in door
Hole in sofa
Broken window





Tip # 1 - Require move-in and move out inspection
Before moving in, you should make sure your tenancy agreement includes a move-in and move-out checklist. The best way to conduct the inspection is by walking through the whole unit or room together with the landlord. You should also take pictures of furnishing as evidence to settle any wear and tear disputes in the future. 
At Instahome, you won't need to worry about unfair disputes! Our Instabuddies conduct pre-move-in inspections to record and check the condition of the property. They then create an inventory list as a reference document, which is co-signed by both landlord and tenant.
A year later, the move out inspection is also performed by our Instabuddies. The property should be returned in the same condition as during move-in with only wear and tear damages. During move out, the inventory list created at move in inspection will be shared with the landlord to check through the unit. There won't be any unfair disputes because everything is documented with evidence.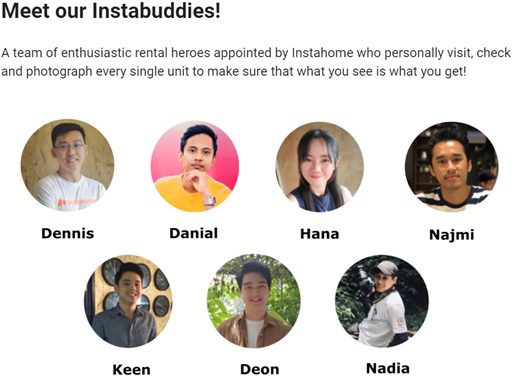 Story # 2 - How to look for good tenants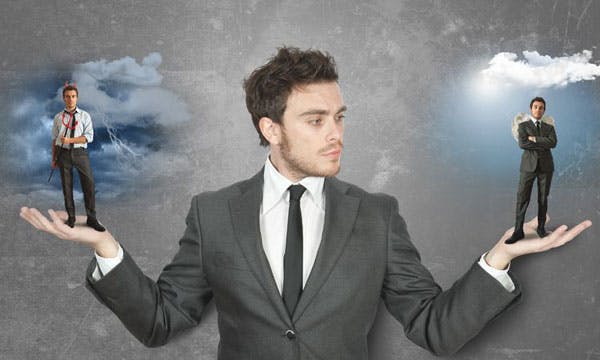 Why is a good tenant so important?
As a landlord or master tenant, finding a good tenant is extremely important as they are the person that is supposed to take care of your assets. You should pay close attention to these points to avoid bad tenants.
Steady past payment history: Having previous records of on time payments indicates that a tenant is financially responsible, and therefore more likely to pay their rent on time. This is why most landlords choose to run credit checks during the application process.
Strong affordability: Ideally, you should aim for a tenant whose monthly income is roughly three times the monthly rent, and be wary if your tenant has a high amount of debt.
No criminal record: Running a criminal record background check is a good practice when renting to a stranger. An individual with a clean record is less likely to engage in illegal behavior on your property.
Trustworthiness: If you find a prospective tenant lying or giving elusive answers during the application process, you should see this as a red flag. Make sure you ask the right questions to test the applicant's honesty.
Tip # 2 - Use Instahome basic and advanced tenant screening!
Here at Instahome, we provide free basic screening for all tenants based on the points above. If a landlord chooses a PLUS+ package, we then conduct a comprehensive advanced screening of the tenant to ensure that he/she is the best tenant in the area!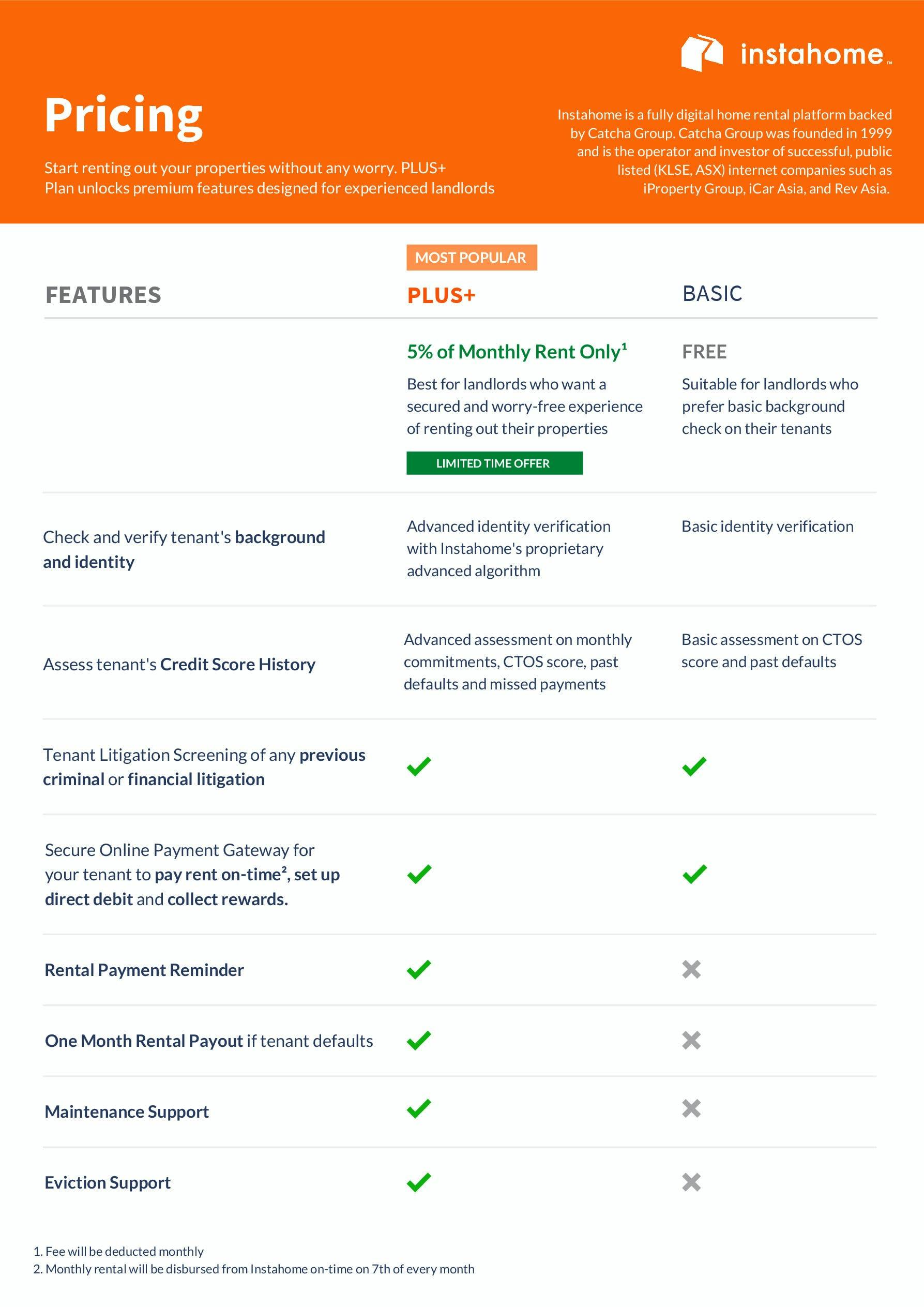 Story # 3 - Knowing the ABCs of renting
What is the difference between residential title and commercial title property?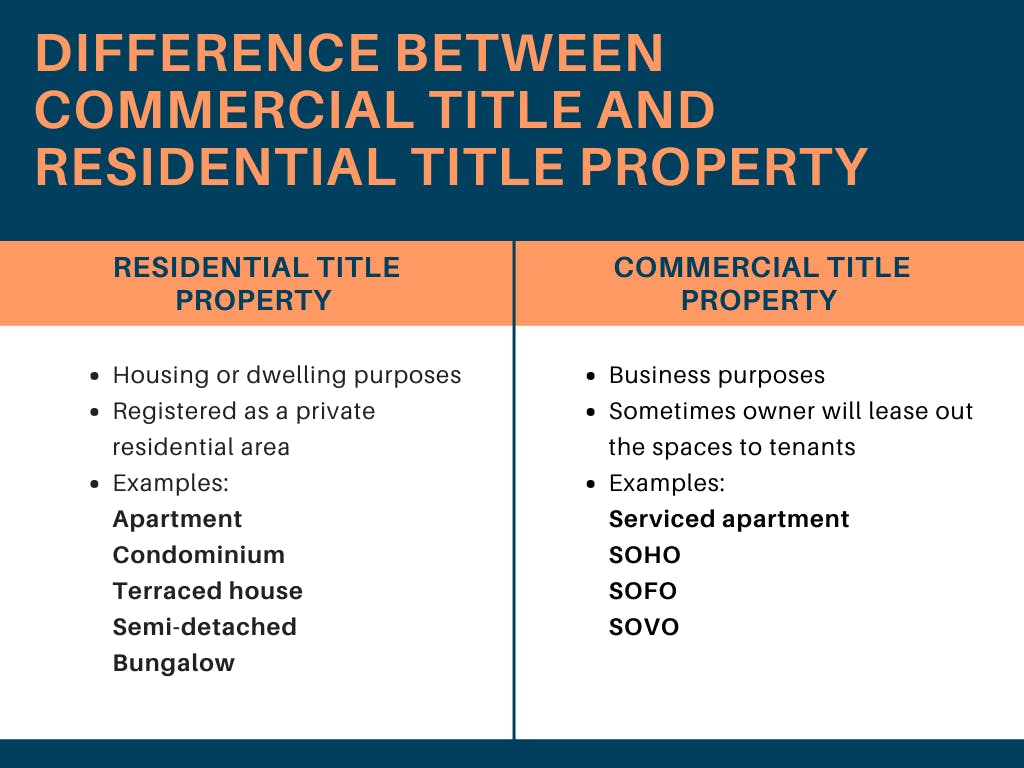 Tip # 3 - Calculating how expensive your electricity bill can be
TNB charges different electricity prices for different buildings, based on their intended use. Let's take condominium (residential property) and serviced apartment (commercial property) as examples. The electricity tariff for residential title property is lower than commercial title property.
For a normal monthly household electricity consumption of 300kWh, here are the charges for both types of property:
Residential (RM80.00) = Minimum charge (RM3.00) + First 200 kWh (RM43.60 at RM0.218/kWh) + 100 kWh (RM33.40 at RM0.334/kWh); VS
Commercial (RM145.10) = Minimum charge (RM7.20) + First 200 kWh (RM87.00 at RM0.435/kWh) + 100 kWh (RM50.90 at RM0.509/kWh)
As you can see, you could be charged double the amount if you stay in a commercial property! Shown below is the electricity tariff rate schedule for both residential and commercial property, courtesy of Tenaga Nasional Berhad: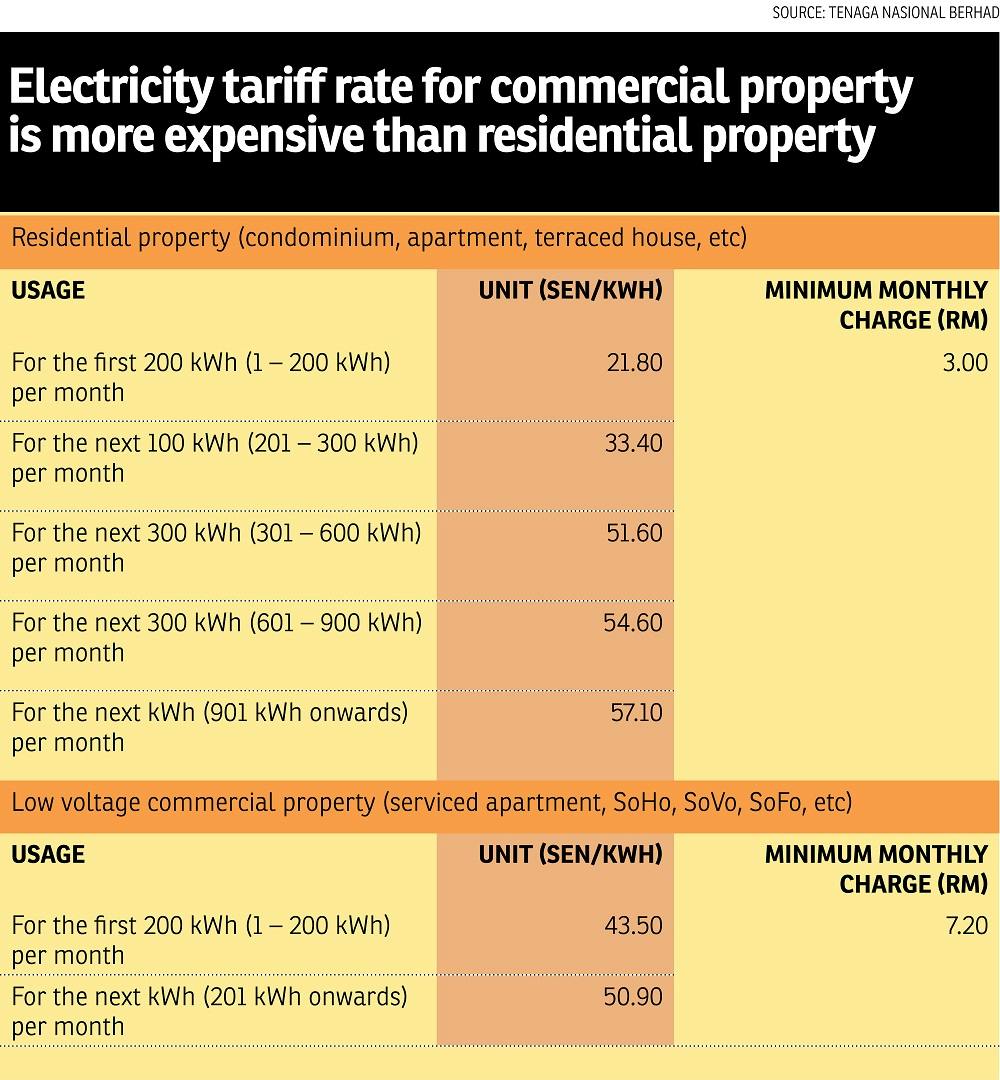 Psst..you could also use the calculators below if you're too lazy to do the math 🤓
Click Here for Residential or Here for Business!
Check out this article for budgeting tips.