We are also tenants, so we know how much effort you spend on checking if the home you want is really listed at the right price.
We know what dilemma you are going through. You are thinking, "I should hold back... maybe this home is cheaper on platform A? Why is it more expensive on platform B? Can I trust platform C?" We know you won't rest until you are satisfied that the price you got is really the best price.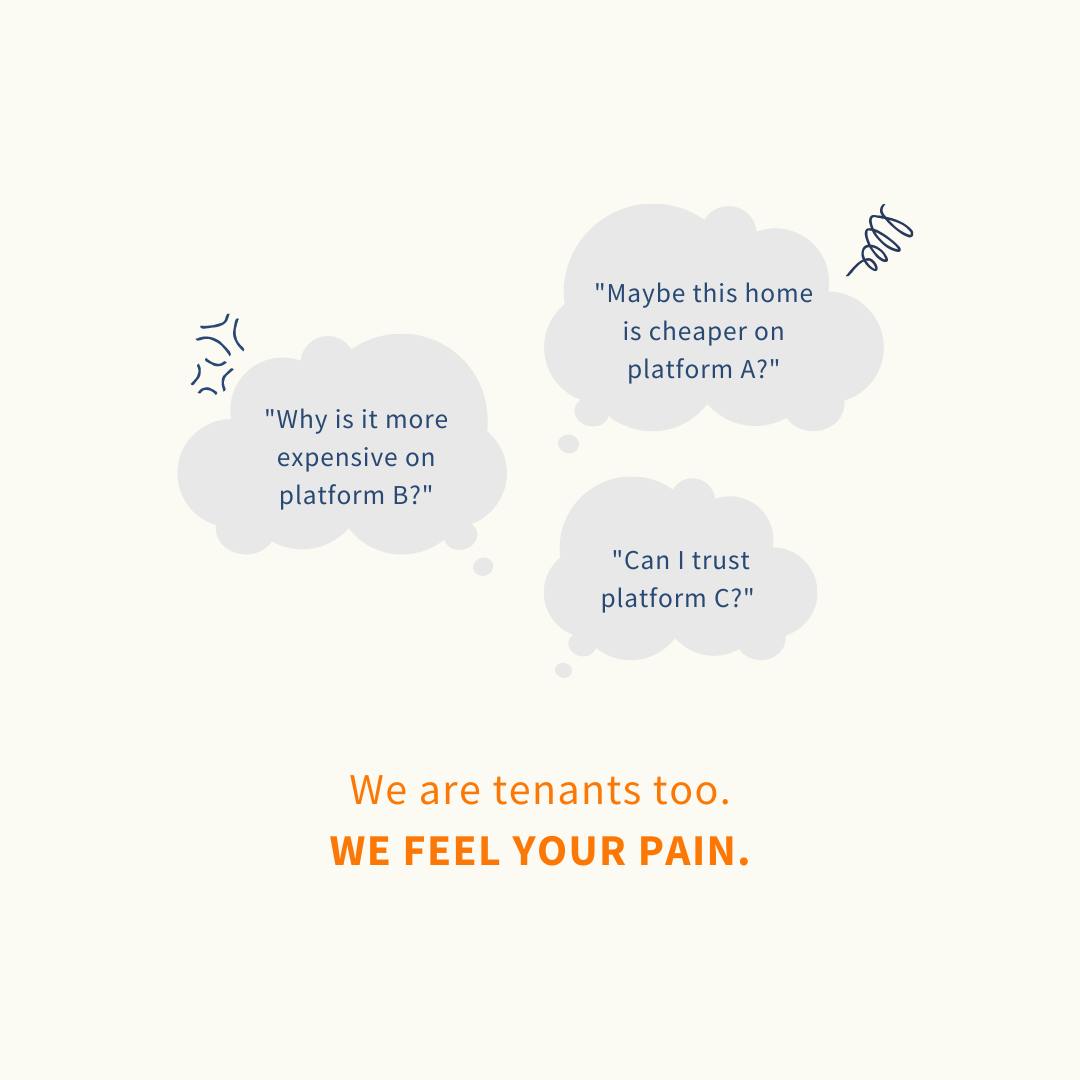 We get how you feel. It's a big commitment for you - you want to know you got the best deal. We feel the same way too!
That is why we decided to roll out the Price Match Guarantee.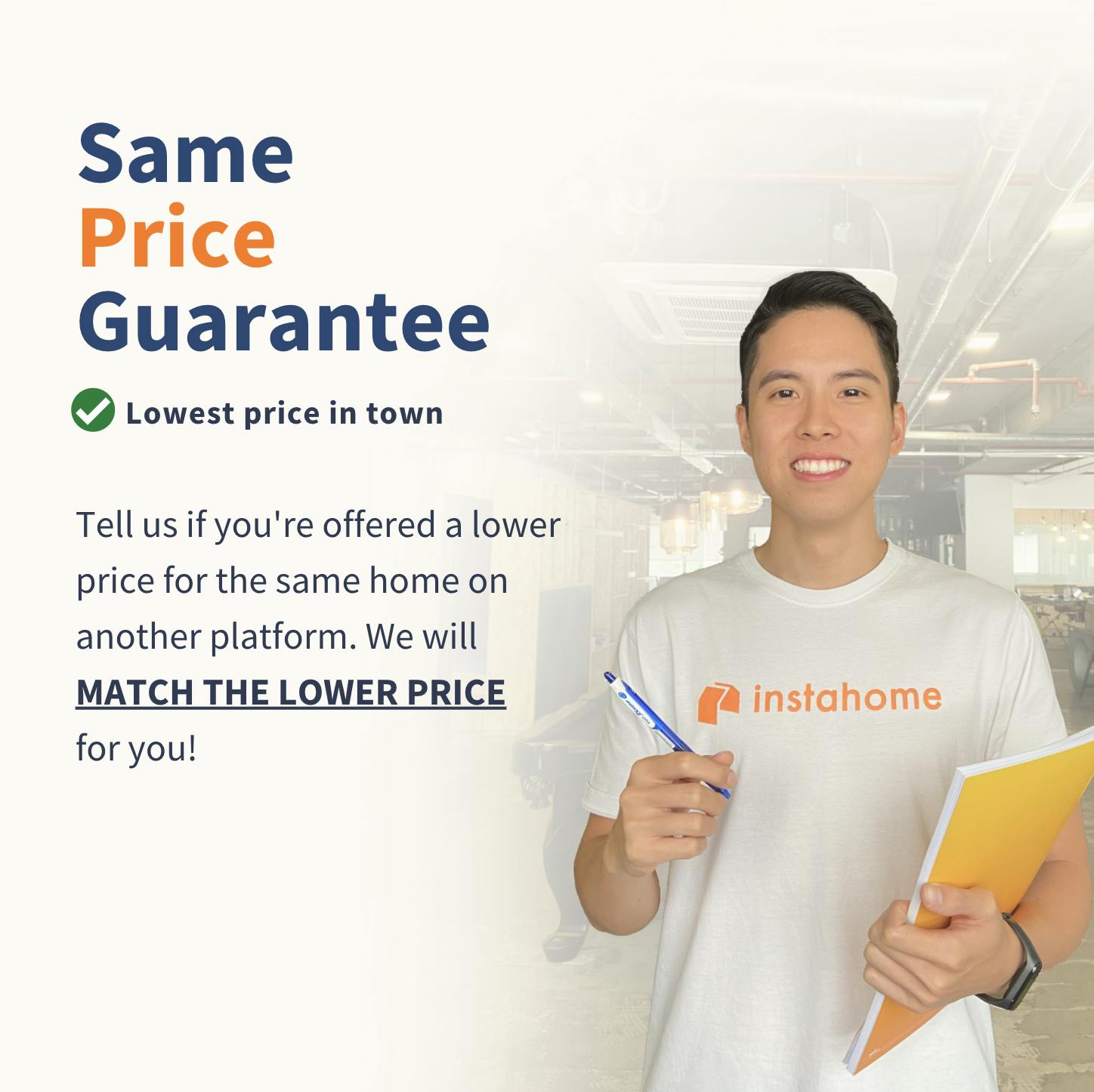 At instahome.com, we check all our listings to make sure that the prices is the LOWEST PRICE you can get, no matter which platform you go to.
If you see the same exact home on our platform on another platform for a cheaper price, send us a screenshot or proof (at 018-3591548 or support@instahome.com) that you were offered the cheaper price on a different platform. We will rent the home to you at the lowest price, so that you can enjoy all the benefits that come with being an Instahome tenant!
Watch virtual tours, rent at the lowest price, dedicated customer service support, paying rent online, collecting rewards and scheduling maintenance services, all through ONE platform - instahome.com. How cool does that sound?
Sounds good? Start browsing our homes now or submit an enquiry here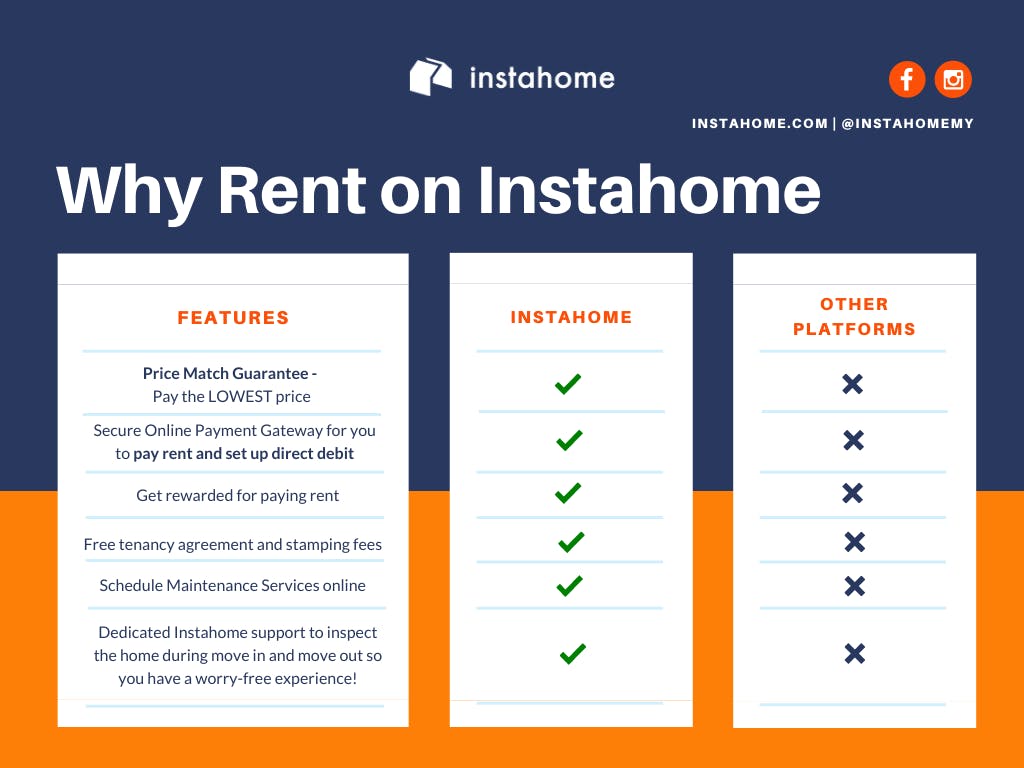 Begin your journey here or submit an enquiry here
Terms and conditions:
The home must be the exact same home as the home listed on instahome.com.
The definition of "exact" refers to where the home needs to match the exact unit number, exact furnishing and appliances provided, exact access to the number of bedrooms of the home, access to property facilities, provision of car parks and utility arrangements.
The proof must contain key information of the home. The price must be stated clearly in the proof, as well as the details of the unit in question such as the unit number and address of the home, as well as the name and contact number of the landlord or the agent making the offer.
The guarantee is not valid if the offer for the same unit was made by Instahome's staff or through Instahome's advertising distribution accounts.
The guarantee is subject to Instahome's verification process with the landlord.