Back in early 2020, who would have thought that the pandemic and the restrictions that ensued will be extended nearly to two years? But look where we are now; Malaysians are finally leaving the country for vacations! How is this even possible?
According to the data from the health ministry, the number of new daily cases in the country has been declining. As of October 21, 71.2% of the total population (94.2% are adults) have been fully vaccinated under the COVID-19 National Immunisation Plan (PICK). This promising outcome of the vaccination program enables mobility among Malaysians, not just nationally but also internationally.
Source: COVIDNOW
So, are you ready to treat yourself to a long-yearned-for trip abroad? Or you're a non-Malaysian looking to travel to Malaysia and are not sure about the whole process? Fret not, we have it all covered for you!
Traveling Interstate
Only fully vaccinated
Individuals, Malaysian citizens and non-citizens (expatriates), who have been fully vaccinated are now permitted to travel interstate. Bear in mind, the lifting of the prohibition on interstate travel does not apply for visits to localities placed under Enhanced Movement Control Order (EMCO), which may change from time to time. Click here to check the update.
No more roadblocks
Malaysia's prime minister Ismail Sabri Yaakob announced that there will be no more police roadblocks to enforce the restrictions on interstate travel, but he cautioned that police officers may perform random inspections at rest and relax (RnR) pitstops along highways to ensure that travelers are properly vaccinated.
So remember, just because you don't see them on roads often, doesn't mean they're gone! Make sure you're fully vaccinated, especially if you plan to travel across state borders.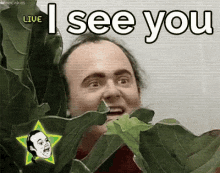 Traveling Internationally
Malaysians
Rejoice, Malaysians! As long as you are fully vaccinated, you are free to leave the country as a tourist and go back to seeing the world like we used to prior to Covid-19.
No more pass
Remember MyTravelPass scheme?
Previously, outbound travels were restricted under the scheme, with the exception of essential trips (with official, business and emergency reasons). Good news - with the relaxation of pandemic curbs, you no longer need to apply for MyTravelPass permit to travel overseas!
However, please be reminded that the interstate travel restriction in Sabah is still in effect until the first day of November 2021, even for individuals who are completely vaccinated.
Mandatory two swab tests and 7-day quarantine
When returning to Malaysia, pre-departure and arrival Covid-19 testings will be needed from those traveling internationally. In addition to that, you will be required to quarantine for 7 days after arriving in the country. Every responsible Malaysian citizen must observe this condition in an effort to minimize the risk of imported cases, so do your part!
Non-Malaysians
For now, you are not allowed to enter Malaysia as a tourist. If you intend to go to Malaysia, you must first get permission from the Malaysian government to enter (or depart and re-enter) the country, as well as comply with any other regulations. On top of that, you'll be subjected to a 14-day quarantine upon arrival in Malaysia.
Eligible Passes
Unlike Malaysians, non-Malaysians traveling to Malaysia must hold a valid MyTravelPass before entering Malaysia. Click here to get more information on this scheme.
Meanwhile, only certain pass holders are eligible to enter Malaysia at the moment, and here is the list:
1. Residence Pass-Talent (RP-T) and their dependant/s
3. Professional Visit Pass (PVP)
4. Dependant Pass to expatriate
5. Long Term Social Visit Pass (LT-SVP) to expatriate
6. Student pass
7. Foreign Maid to expatriate
On the Malaysian Ministry of Health website, foreign visitors who are fully vaccinated and have a residence or domicile in the country can apply to complete home quarantine upon arrival. Find out more here.
Source: Ministry of Health Malaysia
Foreign travelers must obtain a COVID-19 test result 72 hours before their trip to Malaysia, as well as upon arrival in Malaysia and on the 10th day of their quarantine.
Standard Operating Procedures (SOP) across the country
COVID-19 restrictions are in place as part of Malaysia's four-phase National Recovery Plan to combat the virus. These limits range from one place to the next and might change at any time. Some limitations have been lifted in the case of people who have received a complete COVID-19 vaccination, for example, you can travel across states provided that you are fully vaccinated. You can check the full updated SOP in English here.
If you have had all of your vaccinations, you are allowed to travel throughout Malaysia, with the exception of Sabah. This ban, also applicable to Malaysians, will be lifted on November 1, 2021.
Transit
If your transit time in Malaysia is shorter than 24 hours, you are permitted to do so without passing through immigration while in transit. If you are, then you must also produce a negative COVID-19 test result obtained within 72 hours of your departure in order to enter Malaysia on transit.
MySejahtera application
All foreign visitors are required to install the MySejahtera application on their phones and scan the QR code "Travelers from Abroad" via the app at the international arrival. The application is developed by the Government of Malaysia to assist in monitoring the COVID-19 outbreak in the country.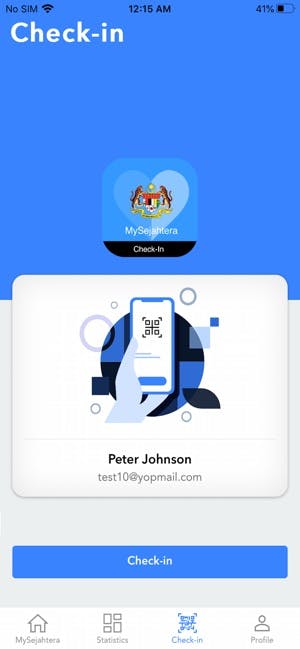 In ensuring safety, non-Malaysians visiting Malaysia are required to use this application for contact tracing purposes, upon arrival, during the quarantine period and throughout their stay in the country. Click here for more information on the MySejahtera application.
For a complete guideline on the entry permit of non-Malaysians into Malaysia, you can read more here.
Screening process upon arrival
Upon arrival, all visitors must undergo a health assessment by the medical officer on duty at the airport.
You must provide the 72-hours test result. Failure to comply will result in refusal of entry.
Visitors with no symptoms are required to perform a COVID-19 test upon arrival.
Visitors with moderate/severe symptoms will be referred to a medical expert on duty for further action. Further action is based on health assessments by medical experts.
Visitors are to bear the cost of quarantine, which includes the COVID-19 screening test, transportation, lodging, meals, and handling costs as set by the Malaysian Ministry of Health. So when traveling to or from Malaysia, remember to allocate a budget for this additional expense.
To minimize delays at the airport, visitors should pay any relevant costs using the MySafeTravel System or the MyQR phone app before arriving in Malaysia. Upon arrival, you must provide proof of payment. Click here to register.
In a nutshell
If you're a Malaysian traveling to different states and countries, just remember the rules; get fully vaccinated and, specifically for those going overseas, observe the mandatory Covid-19 testings (pre-departure and on arrival) and a 7-day quarantine when re-entering the country.
If you're a non-Malaysian, just remember to acquire the appropriate permit, adhere to the Covid-19 testings requirement before and after arriving in Malaysia and a 14-day quarantine, observe the country's SOP and have the MySejahtera application installed on your mobile devices throughout your stay.
Moving to Kuala Lumpur or Selangor?
Whether you're Malaysian or not, pursuing a career or a study, relocating or moving back to Malaysia; your dream home awaits you. But how do you find a home when you're not even in the country? Well, Instahome is your answer!
At Instahome, you can view homes using our 360 virtual tour. This means you can take a tour from the comfort of your home (whether you are overseas or in another state) and at your own pace. Apart from the 360° tour, professionally shot HD videos and photographs are also provided, allowing you to see everything; from the interiors of the home to the furnishings. This is to ensure that what you see online IS what you get when you move in!
Our goal is to make it convenient to find a dream home for those living far from Kuala Lumpur or abroad. Click here and read more on how we do it.
Or you can go straight to finding and viewing your dream home on our website!